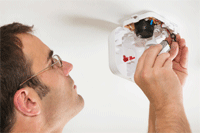 Air Conditioner cleaning
Smoke Detector check-ups
Security System checkups
CO2 Detectorss
Water Softener maintenance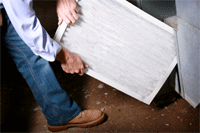 Open and print our HOME CHECKLIST.
Aging in Place
For most of us Aging in Place is something to consider in our homes. We've experienced this personally after giving care to parents and grandparents.
Slipping or falling is always a concern in a bathroom regardless of age. Installing a grab bar is an inexpensive way to make your bathroom safer. There is always room to install grab bars in the bathroom. People of all ages and abilities benefit from using grab bars.
Today, aging adults can enjoy living safely in their own home as long as possible. Central Ohio Handyman Services can make home safety modifications providing easy access to kitchen work areas, storage and appliances.
Other Solutions
:
Decorator Series Invisible Integrated Grab Bars
Accent Ring
Bath Safety Bar
Bath Safety Seat
Corner Shelf
Side of Toilet Rails - Hinged Grab Bars
Soap Dish
Support Pole with Support Bar
Towel Bar
Contact us today to learn more about Aging in Place.
information@central-ohio-handyman-services.com